---
Installation
Dear HAL
Exploration of our fetishistic/mystical relationship to image-making technology.

Mixed media, dimensions variable.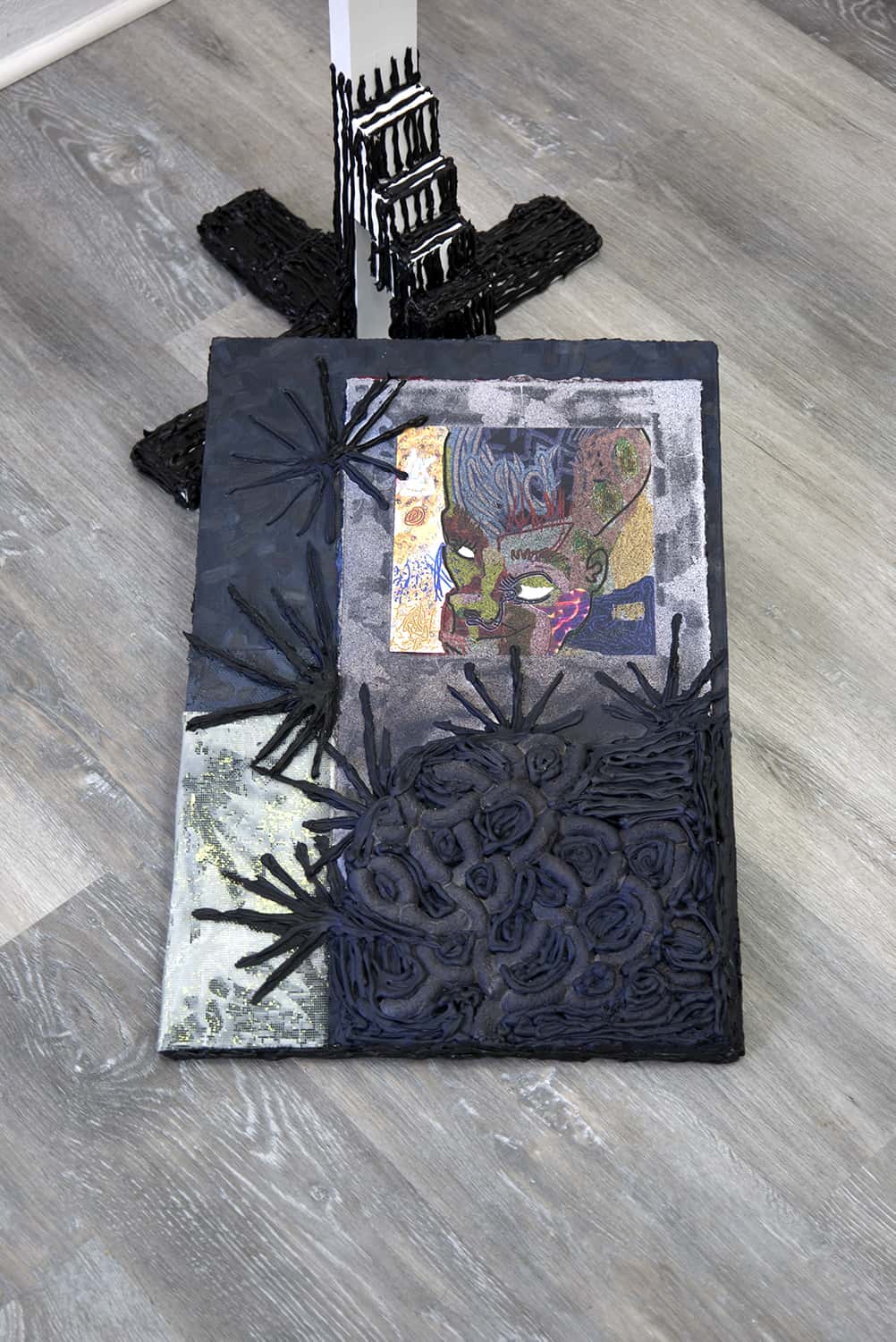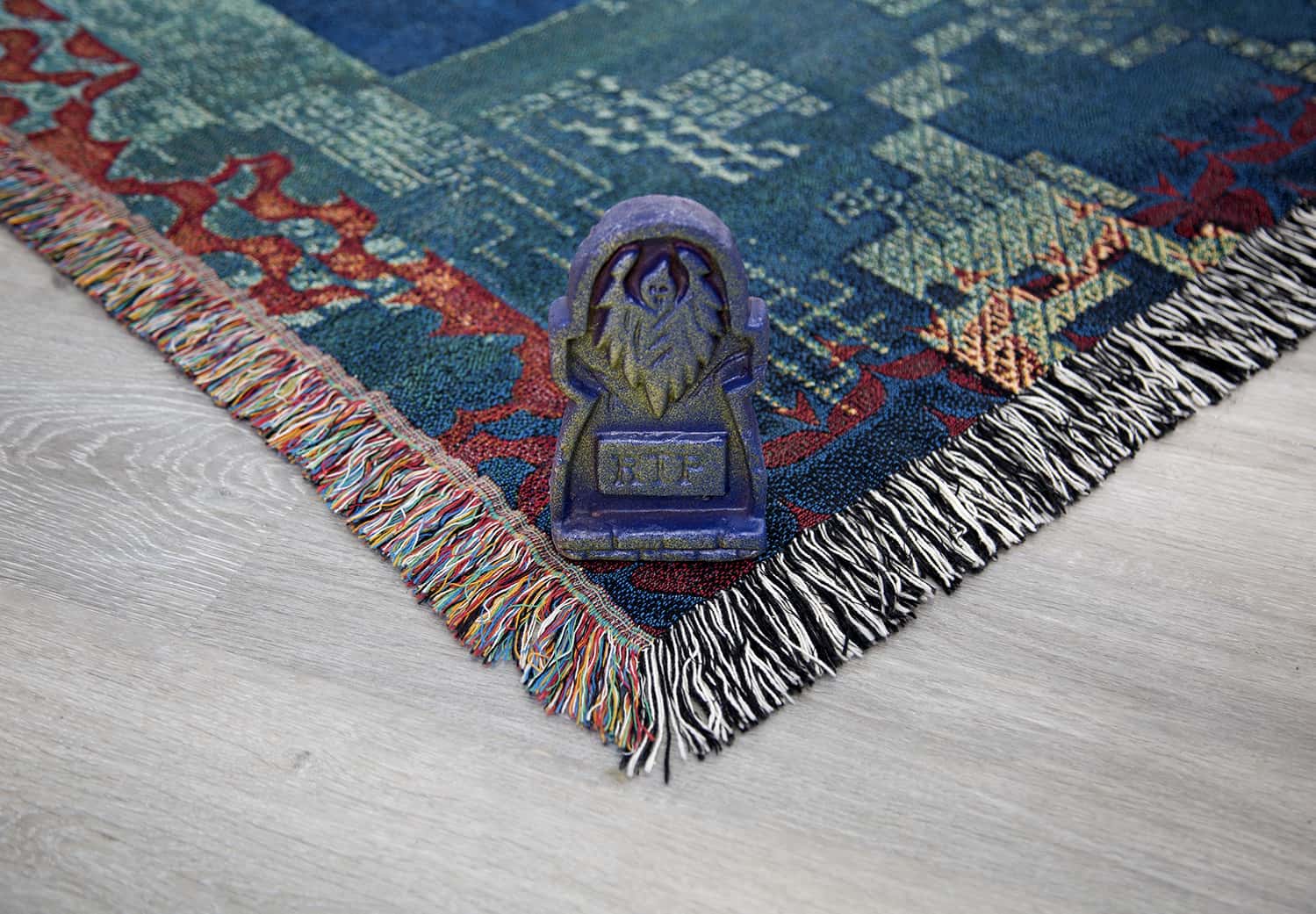 ---
Paintings
Relief paintings
Collaged portraits of disembodied new media beings.

Oil, acrylic and inkjet prints on canvas.
Visual poetry
1-3 word poems abstracted into landscapes.

Oil, acrylic and inkjet prints on canvas.
---
Books
Luke Warren
Monograph for Warren's work following it's feminist cues. Low contrast collapse of foreground into background, content as context, non-platonic shapes, fetishized noise, desktop publishing & magazine as book.

8˝× 12˝, 76 pages digitally printed & matte fused to uncoated paper.
Process book
Book of sketches, writings, studies, research and work produced from September 2018 to March of 2019.

9˝× 12˝, 142 pages digitally printed on uncoated paper.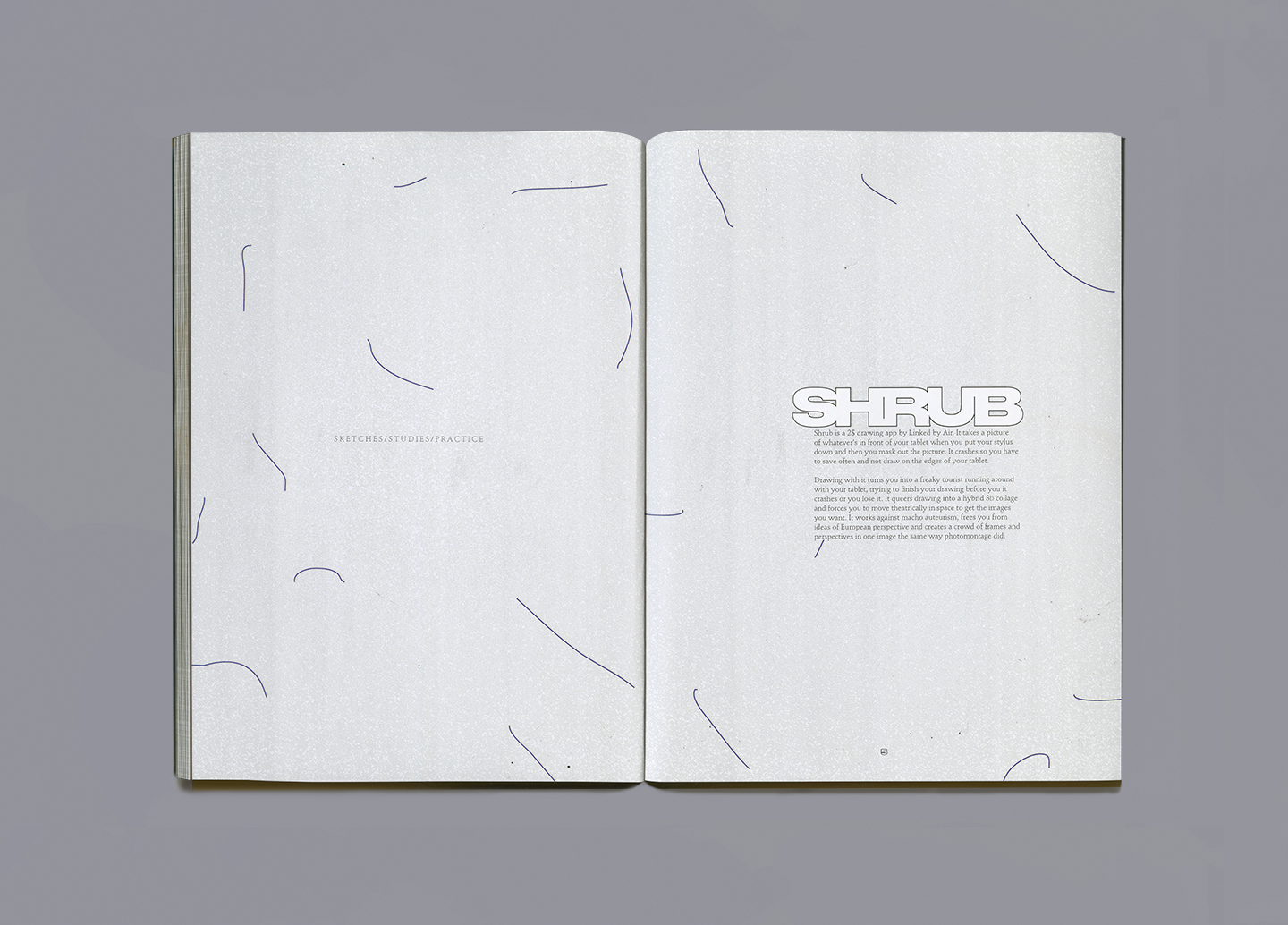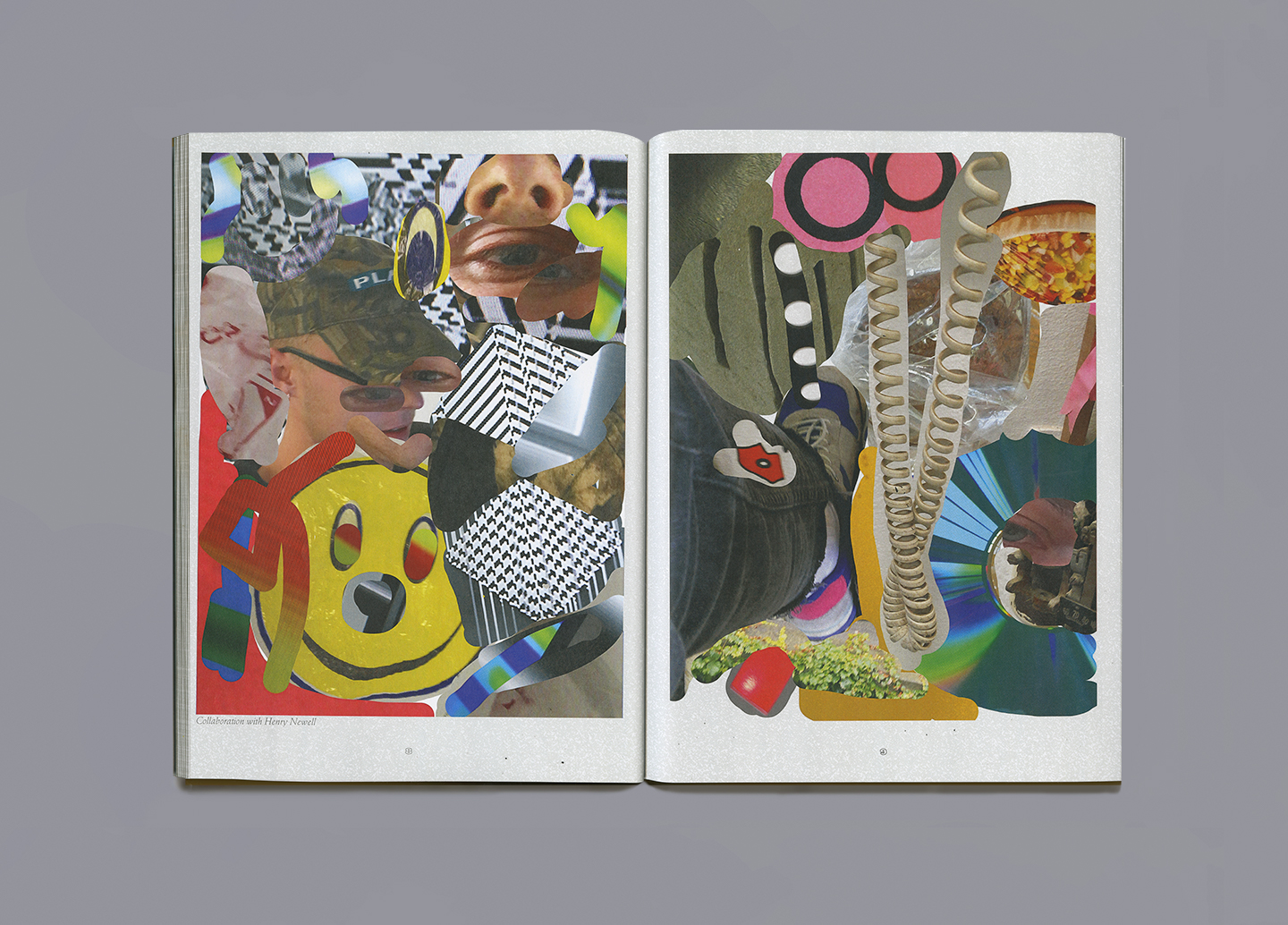 Contradiction & Absurdity in Sustainable Art
Book of works by sculptor Jeff Scofield. Each project was hand bound into one of 20 booklets and included in an accordion folder with laser cut covers.

12˝× 11.75˝, 180 pages digitally printed and matte-fused on uncoated paper.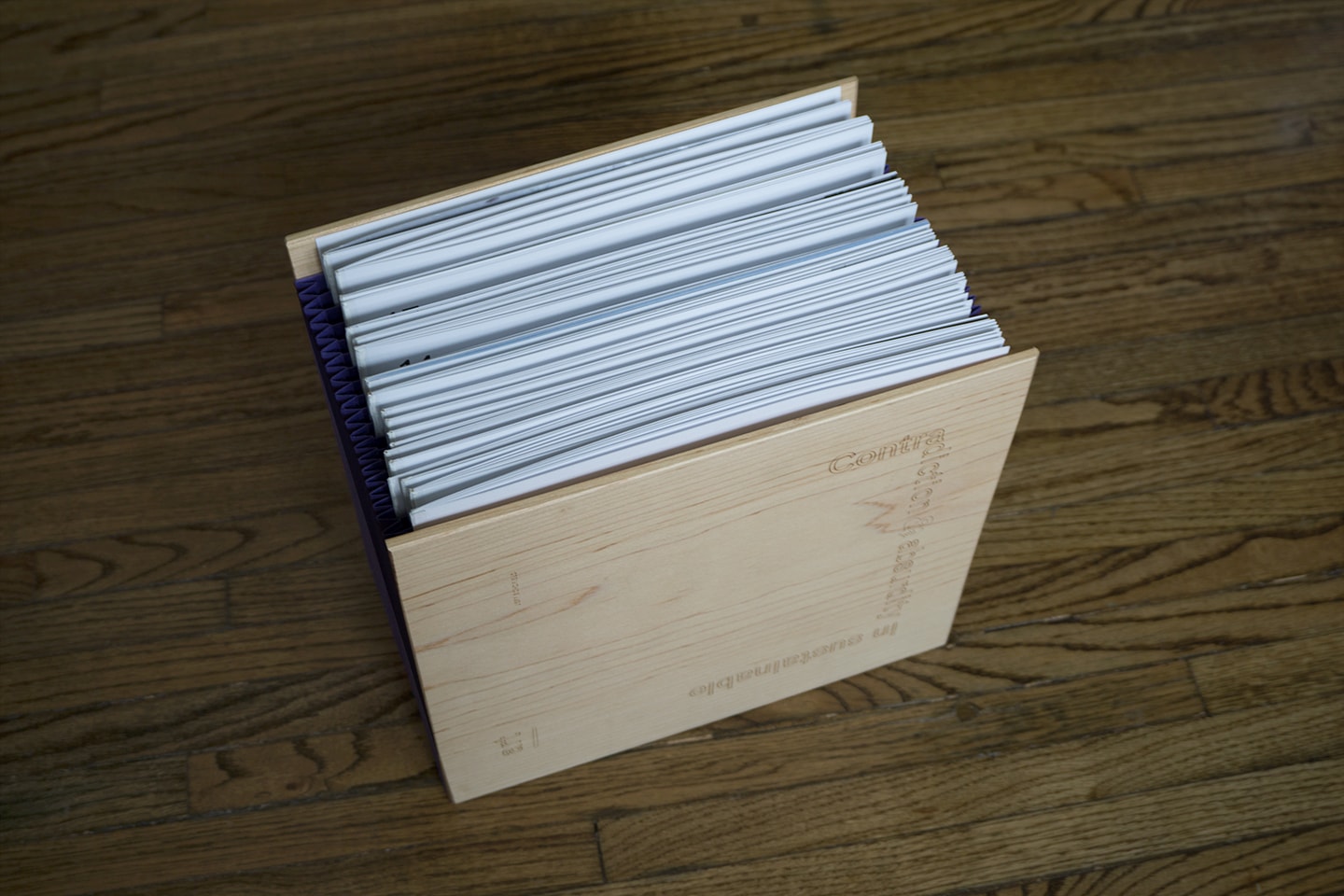 ---
Flyers & Posters
---
Apps, Code & Websites
Pon Pon Bar
Website and drawing app for Denver's Pon Pon Bar.

2017, HTML, SASS, JS, Nodejs, Keystonejs.
Designer Medium
Website for now defunct Nashville record label.

2015, HTML, LESS, JSON, JS.